Services for fiber optic, coaxial and data networks
With a comprehensive range of services and products, we help your network expansion succeed
System solutions from a single source
Since our foundation in 2005 we convince with a highly specialized offer. By using the latest technologies, our own fiber optic cables and the necessary know-how, we guarantee the professional implementation of your network expansion.
From consulting to connection
With two locations in Tyrol and an extensive planning and installation team, we have been flexibly serving the entire Alpine region, southern Germany and northern Italy in fiber optic expansion since 2005.
With sustainable solutions and a focus on fiber to the home, we put our emphasis on modern installation methods such as splicing, blow-in and measurement technology, but also active network components. We plan your network from the very beginning and take care of the professional documentation of all project and expansion steps.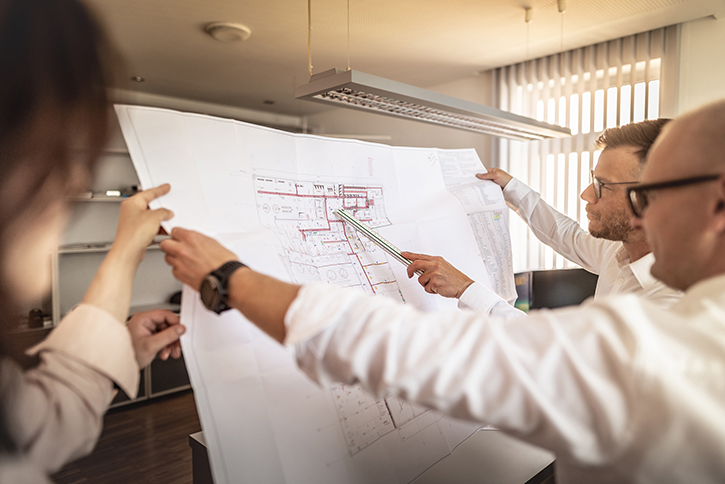 From consulting to planning, project planning to implementation, commissioning and documentation, we support you in the implementation of your project.
Professional implementation based on know-how & latest technology
High quality fiber optic cable
Data transmission is essential for the modern world. High-quality and field-proven fiber optic cables of our own brand ensure interference-free and future-proof data transmission.
In addition to our sophisticated services, we provide you with a wide range of field-proven components from market-leading suppliers, as well as our own fiber optic cables.
Top performance through top products.
Have access to the status of your project at any time.
STW Spleißtechnik offers you access to an in-house web service tool as part of your expansion project. This allows you to view the current status of your project at any time via your browser. Open and transparent communication is very important to us, because this is the only way we can work effectively. In the tool, you not only have the possibility to query the project status, but also to communicate directly with us or our fitters.
You are already in an ongoing project with us and have received access data?
We are pleased to help you
It is important to us that you can contact us as quickly and easily as possible. We will answer you as soon as possible.